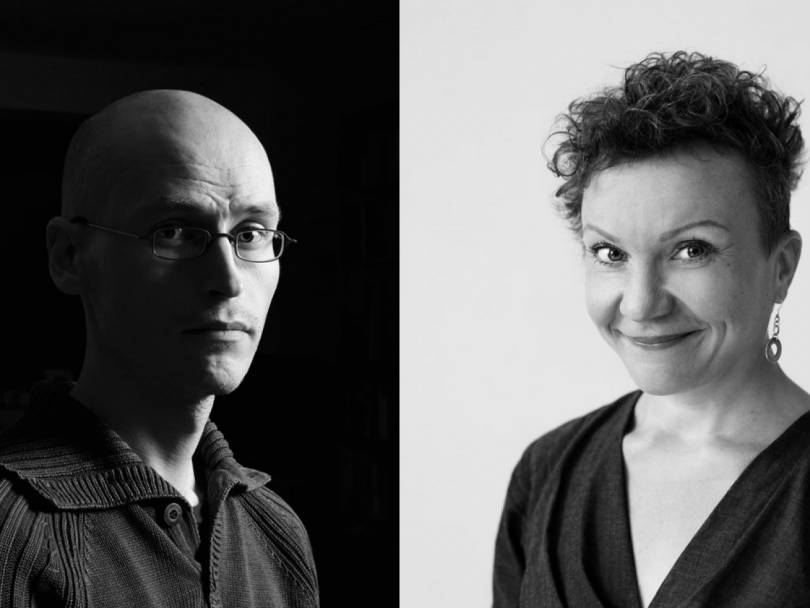 20.04.2017 /12:30 - 23.04.2017 /12:30
Jussi Valtonen and Hanna Weselius to the 24th International Book Festival Budapest
International Book Festival Budapest is held for the 24th time in 2017. With its 60.000 visitors annually, International Book Festival Budapest is a recognized event of the international publishing world and one of the important professional and intellectual forums of the region. This years' Finnish guests at the festival are Jussi Valtonen and Hanna Weselius.
Valtonen's new novel They Know Not What They Do has just been published in Hungarian under the title Nem tudják, mit cselekszenek. The presentation of the book will be held at the Book Festival on 21st April at 15-16 o'clock at Millenáris Park, Géza Supka Room. The novel is published by publishing company Cser Kiadó and translated by Bence Patat.
Jussi Valtonen is an author and psychologist. He has studied neuropsychology in the United States and screenwriting in the UK. His previous works include two novels and a short story collection. Valtonen's novel They Know Not What They Do has won The Finlandia Prize, the most prestigious literary prize in Finland in 2014.
"I wanted my novel to have as wide a societal scope as possible;" Valtonen said in an interview. "I feel a sense of confusion and helplessness when faced with our complicated world."
European First Novel Festival will be held for the 17th time within the frame of the Book Festival to introduce talented young authors from all around the European Union. This year's Finnish guest of the First Novel Festival is Hanna Weselius. Weselius' first novel Alma! was awarded for the Best Debut of the Year 2016 by Helsingin Sanomat. The jury of the award concluded: Alma! is a rich, expressive novel about art and the world we live in, and the criteria by which we measure humanity – in particular a woman's worth.
Doctor of Arts Hanna Weselius has studied literature, journalism, and photography and worked as a photojournalist, artist, and author. She currently teaches photography at the university level.
The main location of the 24th International Book Festival is Millenaris Park Budapest (II. Kis Rókus utca 16-20).

Finnish authors´ schedule at the Book Festival:

Fri, April 21

14-15.30 Panel discussion of the European Writers' Meeting. Europe from Female perspective. Participants: Hanna Weselius (Finland), Siri Ranva Hjelm Jacobsen (Denmark), Roos van Rijswijk (The Netherlands), Ivana Dobrakovová (Slovakia), Lidia Amejko (Poland), Szaniszló, Judit (Hungary)
chair Bán, Zsófia

EuropaPont, Millenaries (Budapest II. Lövöhaz u. 35.)

Sat, April 22

14:30-16.00 Hanna Weselius: public presentation of the First Novelists, second part

The moderators of the podium discussions Anna Gacs and Andras Forgach ask the authors about their books in English. There will be simultaneous translation into Hungarian for the public.

Millenáris, main building

15-16.00 Jussi Valtonen "Nem tudják, mit cselekszenek" book presentation:
Participants: Jussi Valtonen, Vilmos Csányi and Bence Patat translator
Chair: Ádám Gaborják
Millenáris, B building, Supka Géza room

16-16.45 Jussi Valtonen and Hanna Weselius will be present at the Nordic stand (B2 – Literature of Denmark, Finland and Norway)