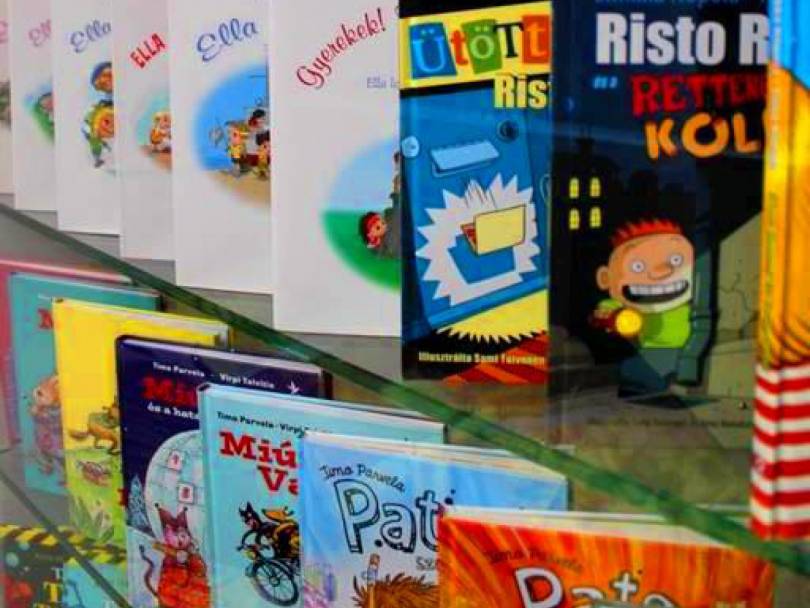 07.06.2017 /17:30 - 08.10.2017 /17:00
100 books from Finland
Thanks to generations of devoted translators, Finnish literature has been available to Hungarian readers from the 19th century up until these days. As Finland is presently celebrating its centenary year, a project co-organised by Petőfi Irodalmi Múzeum, the Finnish Embassy in Budapest and FinnAgora, and hosted in Petőfi Irodalmi Múzeum, shall provide an overview of Finnish fiction and children's literature in the last 10 years.
The installation is part of "Finland 100", Finland's official series of centenary programmes.
Open: 7.6. – 8.10.2017
facebook.com/margofeszt
www.margofeszt.hu
The book installation is part of the Margó Festival. Free entrance.