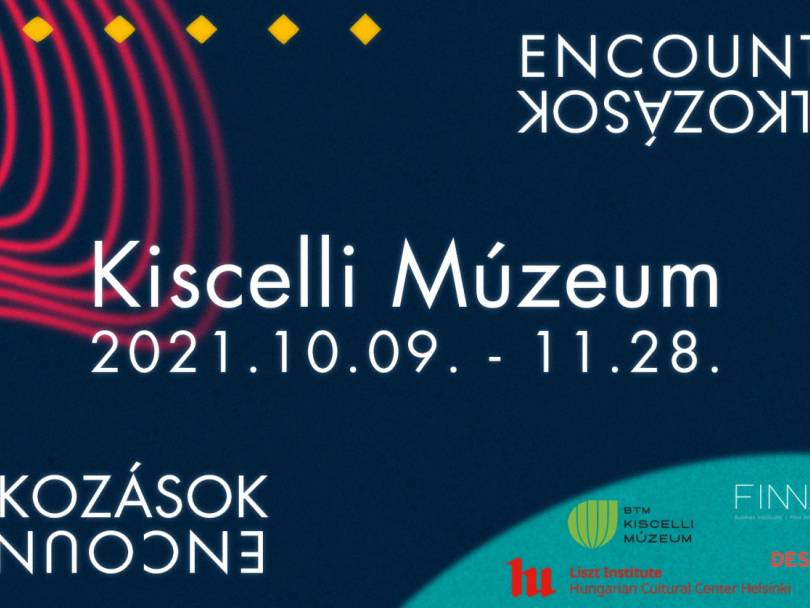 09.10.2021 /10:00 - 28.11.2021 /18:00
The Encounters ceramics exhibition
The "Encounters" ceramics exhibition is a collaboration project between FinnAgora and the Liszt Institute in Helsinki. At the exhibition, two Finnish and two Hungarian designers' works are being showcased. The exhibition will be held at Kiscelli Múzeum as part of the Design Without Borders exhibition and Budapest Design Week.
The art pieces in the exhibition are related to tea and coffee drinking, reminding the audience of the increasing importance of international encounters and cultural dialogue. Even if the practical items seem to be simple in their function, the design aspect of them is quite the opposite.
The designers showcased in the exhibition are:
Pálma Babos is a ceramic artist with a vision to strip the baroque clichés off from porcelain and show its 21st century face. She is looking for the matching role of porcelain objects in our new ways of living today. DESIGN, in her interpretation, is a kind of communication, so an object must always be about something in addition to functioning.
Márton Strohner is a ceramic artist and designer with a versatile experience in his craft. His brand MASTRO offers unique, handmade pieces, combining the two fundamental design principles of quality and function. Besides his dedication to detail and careful workmanship, he strikes a contemporary yet classical chord with products of extraordinary appeal.
Johanna Rytkölä is a ceramic artist and sculptor with a long and impressive career. Her sculptures are characterized by positivity, clear design language, fresh colors. Her works could be best compared to stories and fairy tales, where memories, fantasies, facts and fictions intertwine with each other.
Åsa Hellman is an award-winning artist, who is inspired by the natural scenery of Finland. Her ceramics are truly unique, perfected with a wide range of different techniques. The constantly changing hues and shapes of trees, plants and water fascinate her and these wonders appear in her ceramic art pieces.
The exhibition is held from 9.10-28.11 at Kiscelli muzeum in Budapest as part of the Design Without Borders exhibition and Budapest Design Week.
The exhibition is open between Tuesdays to Sundays from 10:00 to 18:00.
You can find the Facebook event here.