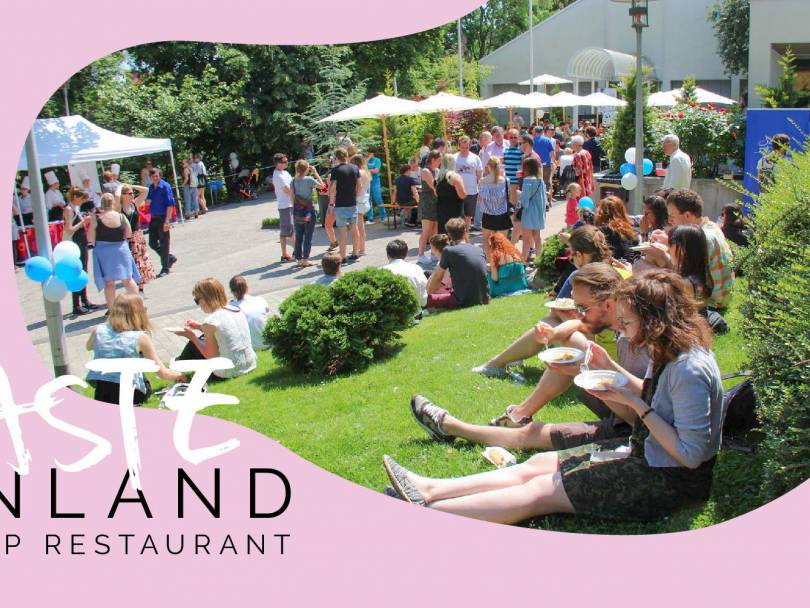 02.05.2019 /15:15 - 11.05.2019 /23:45
TASTE Finland pop up restaurant brings Finnish flavours to Budapest again!
Our popular pop up restaurant event is here: enjoy Saturday afternoon in the courtyard of the Finnish Embassy on 11th May!
Organized for the 8th time, our popular food event renewed its image last year: we are presenting our visitors new and exciting Finnish street food flavours and integrating more Finnish and local entrepreneurs to the event. This year, visitors have a unique chance to taste pulled oats, a delicious plant-based protein that beats meat. Behind this Finnish food innovation is Gold&Green Foods who have kindly sponsored TASTE Finland event this year!
The food is prepared by talented young students from TAMK - Tampere University of Applied Sciences. You can also try some wine by Rejiji Wines, the best coffee in town by fekete, delicious ice pops by Anjuna Ice Pops, or buy breads and pastries by the new nordic style bakery nor/ma.
Those hungry for culture and activities can check out Food Affairs photograph exhibition by the Finnish photographer Alli Ikonen in the library of the embassy building, do some shopping on a flee market organized by the Finnish school in Budapest, or try the Finnish throwing game Mölkky.
FinnAgora donates the profits of the event to the volunteer program of the Auróra house project.
The event is a part of FinnAgora's and the Finnish embassy's Team Finland work and is organized in cooperation with: TAMK - Tampere University of Applied Sciences, Budapestin Suomi-koulu, fekete, Rejiji Pince, nor/ma, Gold&Green, Anjuna Ice Pops and Alli Ikonen.
Welcome!
Time: May 11th, 2019 1pm - 4pm
Place: Courtyard of the Finnish embassy (Kelenhegyi út 16/A, 1118 Budapest)
Keep up with the latest updates in the TASTE Finland event: https://www.facebook.com/events/2270454676548478/