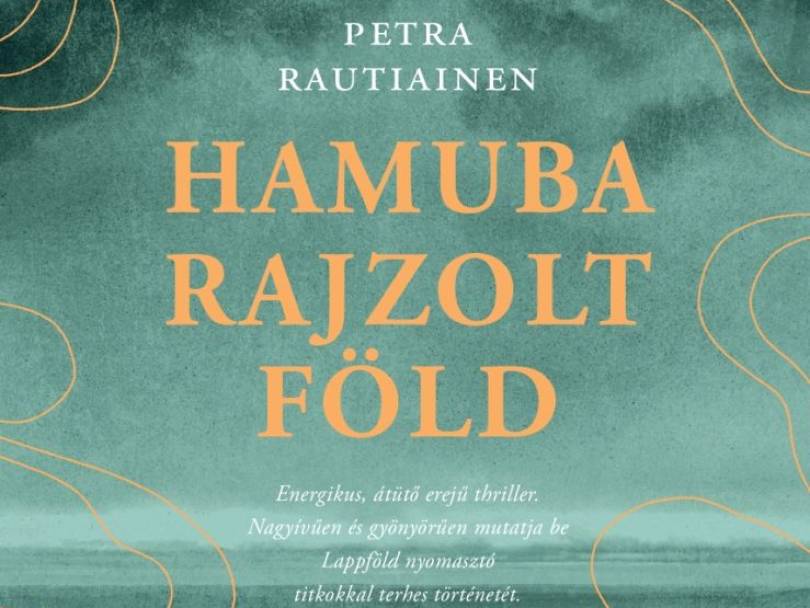 08.06.2023 /19:00 - 08.06.2023 /22:45
Finnish literature at the Budapest Night of Literature 2023
The Night of Literature (Irodalom Éjszakája) is here once again! The popular event takes place from 7.–9. June at the Budapest Zoo, and is organized by EUNIC Hungary. During the night actors from Comedy Theatre of Budapest perform live readings of contemporary literature from all the EUNIC countries, translated into Hungarian. This year the connecting theme is footprints.
Finland is represented by Petra Rautiainen and her debut novel Land of Snow and Ashes from 2020 (Tuhkaan piirretty maa in Finnish and Hamuba rajzolt föld in Hungarian). The novel received several literary prize nominations and was selected for Books at Berlinale at the Berlinale film festival in 2021.
Rautiainen (born in 1988) comes from Northern Savonia and has a Master's degree in History and Cultural studies. History is strongly present in her novel, which is set in Lapland. The story brings to light untold, difficult themes of in Finnish history, such as the assimilation of Sámi people and close relations with Germany during the Second World War.

The translation is by Patat Bence and the excerpt is read by Hungarian actress Barbara Hegyi. Readings are 10-15 minutes and take place Thursday 8th from 7 PM to 10:45 PM. Readings with sign language interpretation at 7 PM and 7:30 PM. 
More information about the event can be found on the Irodalom Éjszakája website here. 
Entrance to the event is free, but registration is required.