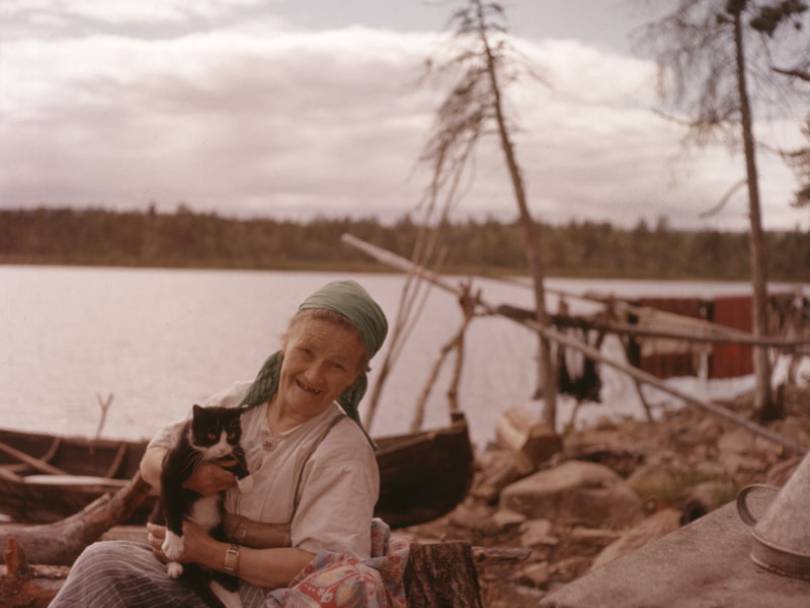 01.06.2017 /21:00 - 04.06.2017 /18:00
Kaisa's Enchanted Forest will be screened in Slovenia
Kaisa's Enchanted Forest (2016) by Katja Gauriloff is screened not only at the Young Sámis and cultural activism event in Budapest, but after that, also at the KINO OTOK Film Festival in Slovenia on 1 June.

4.30 p.m. Kaisa's Enchanted Forest
(Kuun metsän Kaisa) (FI) 2016, dir. Katja Gauriloff
Filmmaker Katja Gauriloff found a treasure trove of pristine 16mm footage of her great-grandmother Kaisa, a legendary storyteller. She recovered these priceless films from the '30s-'60s, shot by the Swiss writer Robert Crottet, who lived with Kaisa in the '30s, and Spanish photographer Enrique Méndez. The footage and newly created animation depicting the stories creates a poetic, moving portrait of a charismatic woman who stayed strong as WWII forced them to leave their home lands forever. Kaisa's Enchanted Forest, from director Katja Gauriloff, was awarded the Golden Dove award at DOK Leipzig in animated documentary category.
More information here.
Kaisa's Enchanted Forest
1 June at 9 pm
Kulturni dom/House of culture
Ulica Oktobrske revolucije 1
Izola, Slovenija