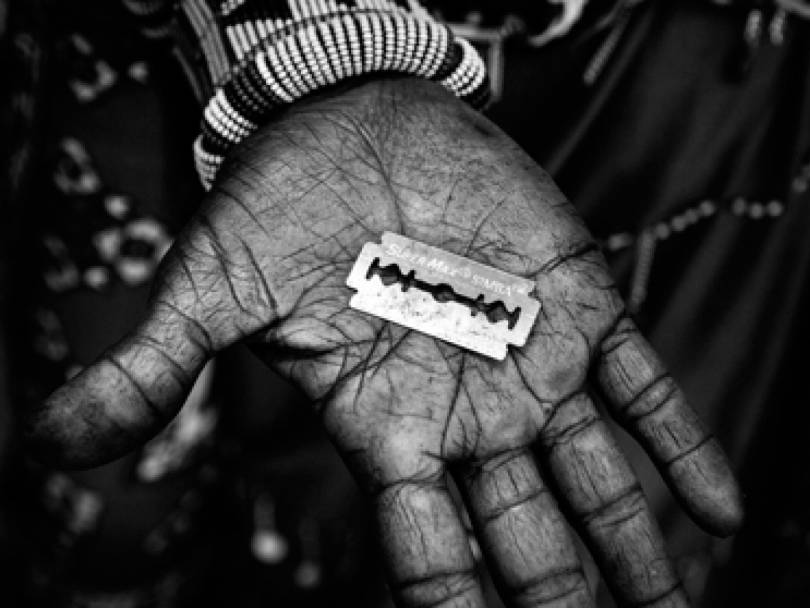 13.03.2015 /18:00 - 01.05.2015 /15:00
Exhibition by awarded Finnish photographer Meeri Koutaniemi in Budapest
Finnish photographer Meeri Koutaniemi, who was chosen Photographer of the year in Finland in 2013 and has been awarded with many other prized in Finland and abroad during the past couple years, will open her photo exhibition in Faur Zsófi gallery on 31st of March 2015.

Taken presents Koutaniemi's latest work in the frame of her ongoing project concerning female genital mutilation. The exhibition presents a photo essay of the traditional cutting of Isina and Nasirian, two teenage girls from a Kenyan Maasai-tribe. Even though Kenya has banned female genital mutilation, some tribes still practice the tradition and consider it as an honourable maturation ritual of young girls. The exhibition has created a lot of debate in Finland so most likely it will not leave anyone cold in Budapest either.

Meeri Koutaniemi's exhibition is open in Faus Zsófi gallery between 31st of March and 1st of May. More information about the exhibition is on the gallery's website.