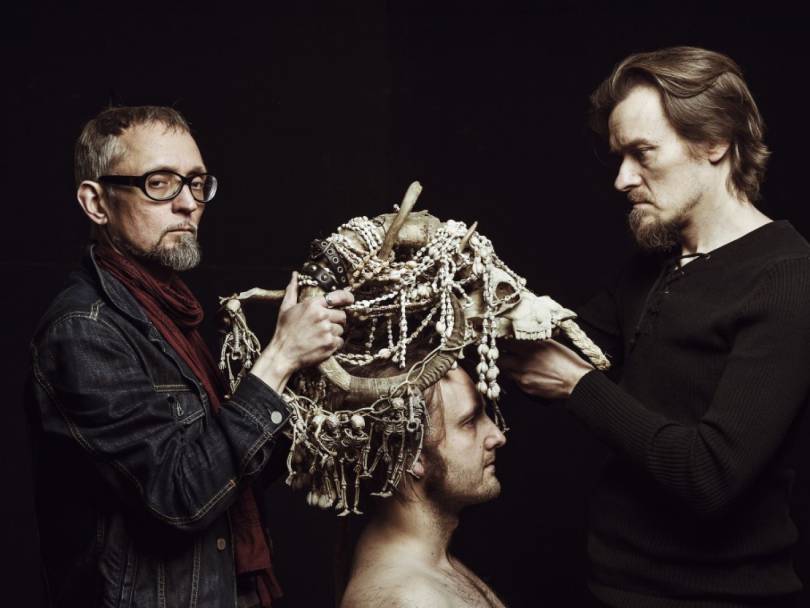 13.10.2016 /11:15 - 16.10.2016 /11:15
Two Finnish modern folk music artists coming to Budapest Ritmo
Hungary's largest world music festival Budapest Ritmo is organized for the first time this autumn in Müpa Palace of Arts between 13th and 16th of October
and hosts two rising stars of Finnish modern folk music: Tuuletar and Pekko Käppi & K:H:H:L. Budapest Ritmo is organized by Hangvetö - which also organized the World Music Expo WOMEX 2015 in Hungary - in collaboration with CAFe Budapest. The new festival turns Budapest into the world music hub of the region for one week.
A cappella group Tuuletar was last seen in Hungary at the international A Cappella festival in June 2016. Finnish folk tradition, global influences and urban modern music come together in Tuuletar's self-composed tunes. The folk hop group has won prizes at several international competitions and has toured on many vocal music festivals around the world. Ensemble´s debut album Tules Maas Vedes Taivaal (On Fire and Earth, in Water and Sky) came out in June 2016.
The singer-songwriter and wizard of the jouhikko, Pekko Käppi, is known as one of the most luminous artists of Finnish modern folk. His ensemble Pekko Käppi & K:H:H:L has shot into the international limelight during recent years through their performances e.g. at the WOMEX and the LIFEM festival. The smudgy, archaic boogie of the ensemble combines elements of Finnish folk, punk and blues. Their second, praised album Sanguis meus,mama! was released last year.
Budapest Ritmo, 13th-16th of October
Tuuletar
14th of October
Pekko Käppi & K:H:H:L
15th
Müpa, Cafe Tent
Komor Marcell utca 1
1095 Budapest