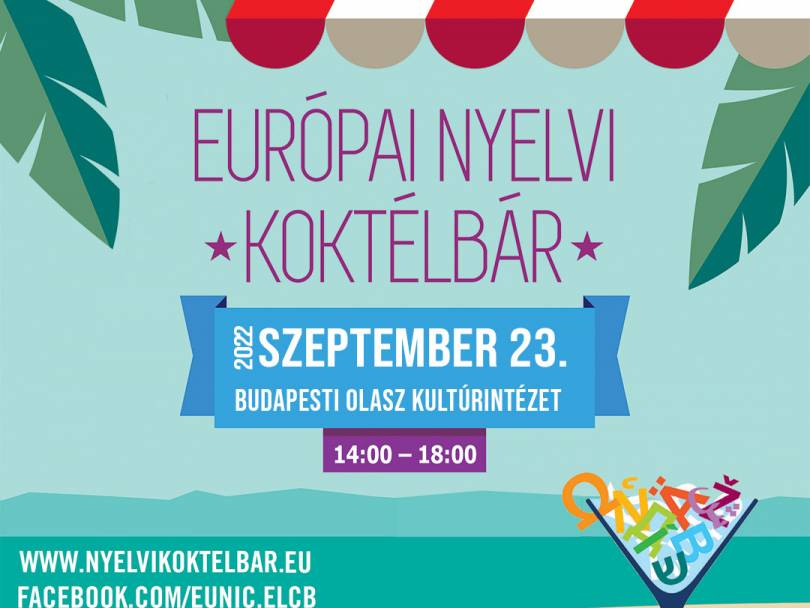 23.09.2022 /14:00 - 23.09.2022 /18:00
The European Language Cocktail Bar is here again!
FinnAgora will take part in this year's European Language Cocktail Bar event on Friday 23rd of September at the Italian Institute in Budapest from 14:00-18:00 hrs. The event is a celebration of European linguistic and cultural diversity. The purpose of the event is to draw attention to the importance of learning languages, and to offer fun tasks and ways for visitors to get acquainted with different languages.
Visitors to the event can participate in different games and language related tasks organised by the different institutes. There will also be short 20-minute language lessons visitors can attend. 
More information on the event can be found here: https://fb.me/e/29x3Teywn