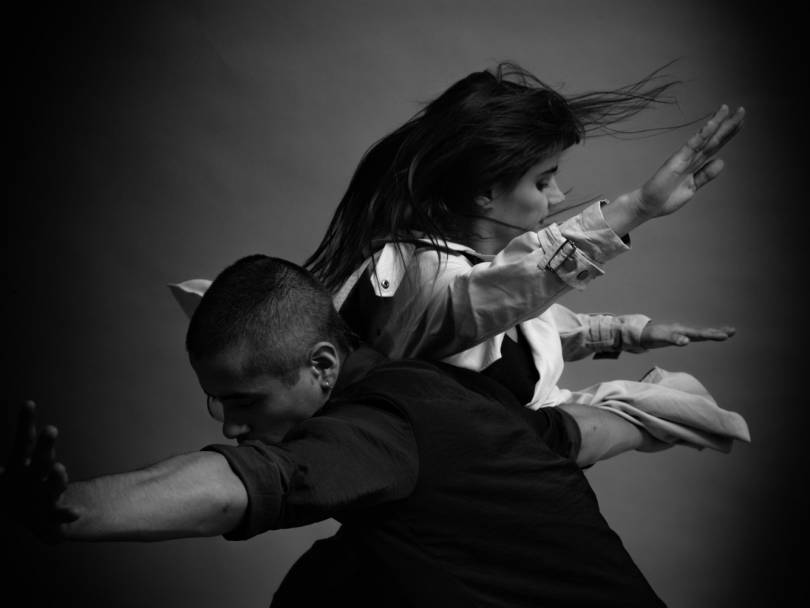 26.06.2018 /16:45 - 26.06.2018 /19:45
Choreography by Jarkko Mandelin at the INTERNATIONAL DANCE WEEK BUDAPEST 26.6
Jarkko Mandelin's choreography Beneath a Falling Sky for the Bodhi Project is performed at the International Dance Week Budapest 26.6.
The Bodhi Project is an international touring company for young dancers in the beginning of their careers. The project is run by SEAD (Salzburg Experimental Academy of Dance). Every year the Bodhi Project is visited by many prominent international choreographers. Jarkko Mandelin is the first Finnish choreographer who has worked with the Bodhi Project.
Mandelin is currently one of the most interesting names in the Finnish dance scene. Mandelin is known for diverse choreographies that incorporate ballet, contemporary dance, capoeira, acrobatics, and breakdance. Mandelin is the founder and artistic director of the Helsinki based contemporary dance company Kinetic Orchestra.
Mandelin was influenced by the Finnish film director Aki Kaurismäki when he created the melancholic work Beneath a Falling Sky. The piece examines caring relations between people by having a dialogue between tender moments and unrestrained bursts.
More information:
https://www.sead.at/index.php/bodhiproject/repertoire/jarkko-mandelin