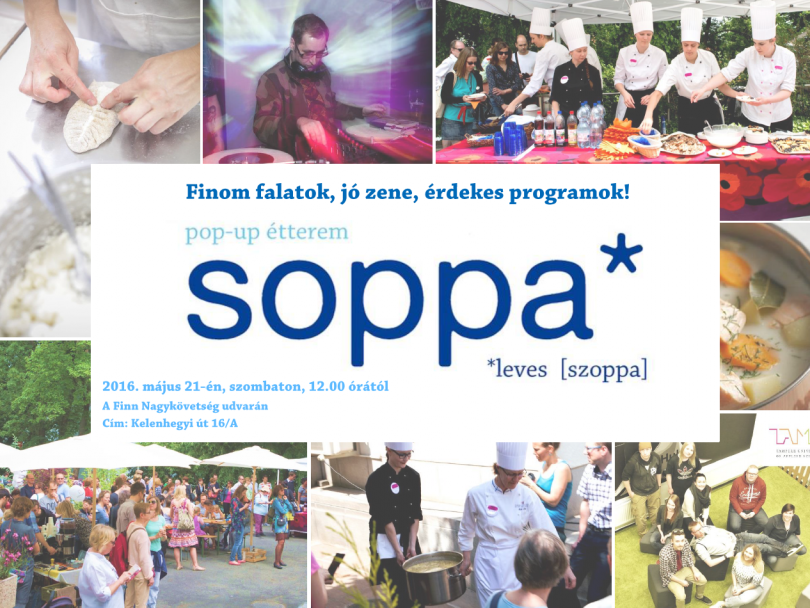 21.05.2016 /12:00 - 21.05.2016 /15:00
Restaurant day: SOPPA pop-up restaurant
The traditional SOPPA* restaurant will take place again at the courtyard of the Embassy of Finland on the;Restaurant Day Saturday 21st of May. The Finnish innovation,Restaurant Day, has become popular around the world and it has also found its own place in the event scenery of Hungary. Team Finland is organizing the SOPPA* restaurant for the fifth time.

We won't be breaking the traditions when it comes to food: there will be Finnish fish soup and Karelien pies among other delicious things. While eating you can enjoy music, performances, play games and make second hand shopping.
Food will be served as long as it lasts.

More information about the event on Finnagora's Facebook page. Come and enjoy the sun, good food and entertaining programme in a good company.
What: Restaurant day
Where: The Finnish embassy, Kelenhegyi út 16/A, Budapest, 1118
When: Saturday 21th of May, 12PM to 3.30PM