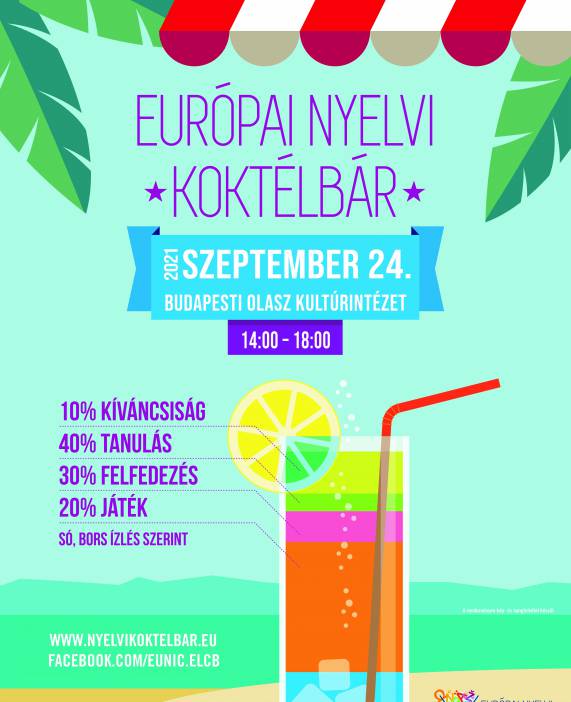 10.09.2021 /11:45 - 08.10.2021 /11:45
European Language Cocktail Bar event encourages language learning
EUNIC Hungary, the umbrella organization for European cultural institutes in Hungary, is organizing a "European Language Cocktail Bar" event embracing European languages and cultural diversity on the European Day of Languages.
The event will be held on Friday 24 September at 2 pm at the premises of the Italian Institute in Hungary (address: Bródy Sándor utca 8, 1088 Budapest).
The purpose of the event is to highlight the importance of language learning and the linguistic diversity of Europe. The event offers visitors a chance to talk with native speakers and participate in language related activities at the participating Institutes' stands. By completing tasks visitors have the chance to win prizes. Visitors will also have the opportunity to take part in 20-minute language lessons.
Facebook event: https://www.facebook.com/events/452981655948704/?active_tab=about
Language Cocktail Bar homepage: www.nyelvikoktelbar.eu