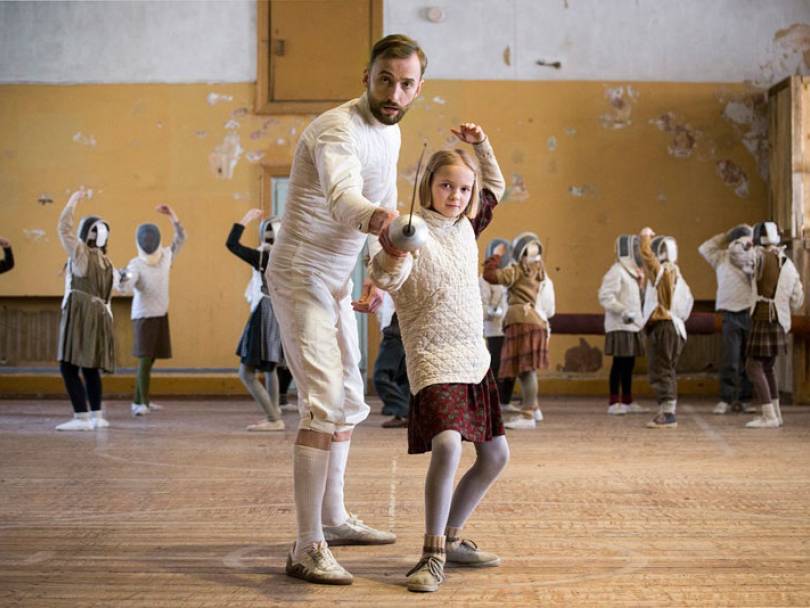 08.04.2016 /18:30 - 16.04.2016 /16:30
Finnish-Estonian "the Fencer" at Titanic International Filmfest
Hungary's biggest international film festival, Titanic International Filmfest (7.-16.4.) presents "the Fencer" by a Finnish director Klaus Härö. The Fencer (Miekkailija) has been recognized by the international film industry by receiving several nominees and by winning multiple prices. The film was also nominated for the Golden Globe award in the Best Foreign Language Film category 2015.
A young man, Endel Nelis, arrives in Haapsalu, Estonia, in the early 1950s. Having left Leningrad to escape the secret police, he finds work as a teacher and founds a sports club for his students. Endel becomes a father figure to his students and starts teaching them his great passion – fencing, which causes a conflict with the school's principal. Envious, the principal starts investigating Endel's background... The children want to participate in a national fencing tournament in Leningrad, and Endel must make a choice: risk everything to take the children to Leningrad or put his safety first and disappoint them.
In Estonian language, with English subtitles and Hungarian translation.
Screenings:
8.4. 18:30, Toldi Mozi
16.4. 16:30, Uránia Mozi
The event is supported by FinnAgora and the Estonian Institute