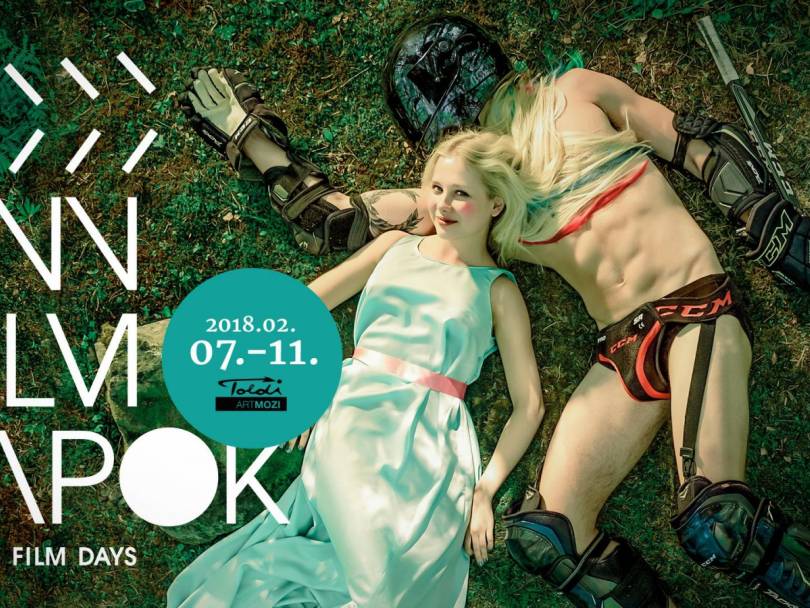 07.02.2018 /18:00 - 11.02.2018 /23:00
Finn Filmnapok - Finnish Film Days
The 7th Finnish Film Days takes place on the 7-11th of February 2018 at Toldi Cinema!
Finnish Film Days offers nine first-class Finnish films presenting some of the brightest talents of Finnish film making. Besides movies and documentaries, the festival program includes two discussions on some of the hot issues of today's film industry.
As the opening film we have the pleasure to present an award-winning gem of 2017: Euthanizer, directed by Teemu Nikki.
All movies are spoken in Finnish and subtitled in English and Hungarian, unless mentioned otherwise.
Tickets: 1500 / 1100 HUF
Pre-sale starts the 1st of February.
Buy tickets at Toldi Cinema (Bajcsy-Zsilinszky út 36-38.) or at http://toldimozi.hu/programok/
Organized by Finnagora in co-operation with Toldi mozi, Suomen elokuvasäätiö - Finnish Film Foundation, SzimplaFilm and HTI Travel & Incentives
PROGRAM
Wednesday, Feb 7th
8PM Euthanizer (2017) + Q&A with the producer
https://vimeo.com/232008234
Thursday, Feb 8th
8.30PM Lapland Odyssey 3 (2017) + Q&A with the director
https://vimeo.com/223095930
Friday, Feb 9th
7PM Craigslist Allstars (2016) + Q&A with the director
spoken in english
https://vimeo.com/215657524
8.30PM Star Boys (2017)
https://youtu.be/1bVdG2AduIw
Saturday, Feb 10th
4PM Every Other Couple (2016)
https://youtu.be/1bVdG2AduIw
5:30PM-6:30PM Discussion on Approaches to Screenwriting
The entry is free – but please claim a free ticket from Toldi Mozi box office.
6.45PM Eternal Road (2017)
https://www.youtube.com/watch?v=iYZl0lU6DF4
9PM Tom of Finland (2017) + Q&A with the producer
https://vimeo.com/235255000
Sunday, Feb 11th
4:30pm-5:30pm Discussion on Female gaze
The entry is free – but please claim a free ticket from Toldi Mozi box office
6PM Thick Lashes of Lauri Mäntyvaara (2017)
https://vimeo.com/226255329
8PM Miami (2017) + Q&A with the producer
https://vimeo.com/230148478