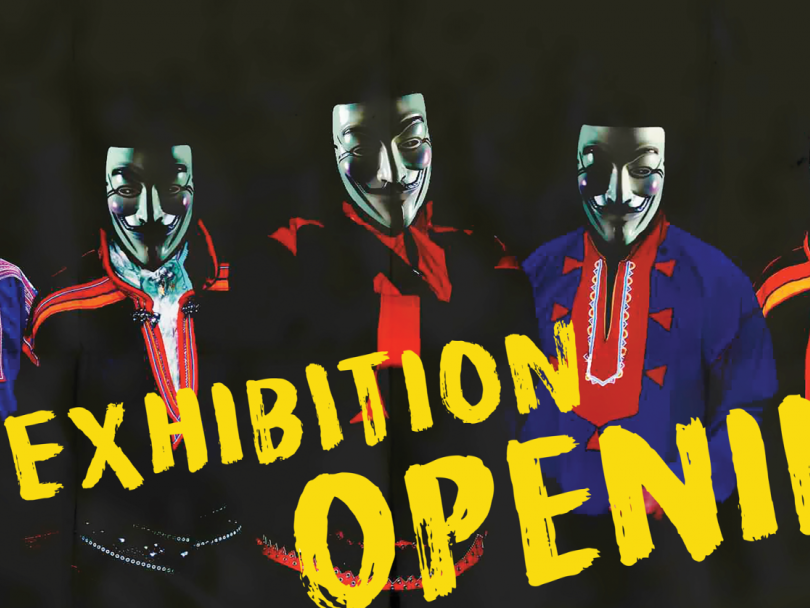 23.05.2017 /19:00 - 29.05.2017 /17:00
Suohpanterror poster art exhibition 
Suohpanterror is one of the most visible groups speaking for Sámi rights. As a collective of Sámi artists working under a pseudonym, it has soon become a popular activist group characterised by its radical pop-art which is startling and thought-provoking at the same time. One of their members defines their work as "art-shaped politics". Suohpanterror's aim is to bring into attention Sámi rights and injustices–such as discrimination or racism faced by the Sámis. They also shed light on the multinational mining industry intending to exploit the natural resources of Sámiland as well as on the fact that, as of today, Finland has not yet ratified the Indigenous and Tribal Peoples Convention (ILO 169).
Exhibition Opening: Tue 23 May 2017, 7 p.m.
Welcoming words: Cita Högnabba-Lumikero, Director of FinnAgora
Opening words: Petra Laiti, chair of Finnish Sámi Youth Organization
Welcome!

The exhibition is part of Young Sámis and cultural activism.
23 May – 29 May, 2017
A38 Exhibition Space
Petőfi bridge, Buda side
Free entrance