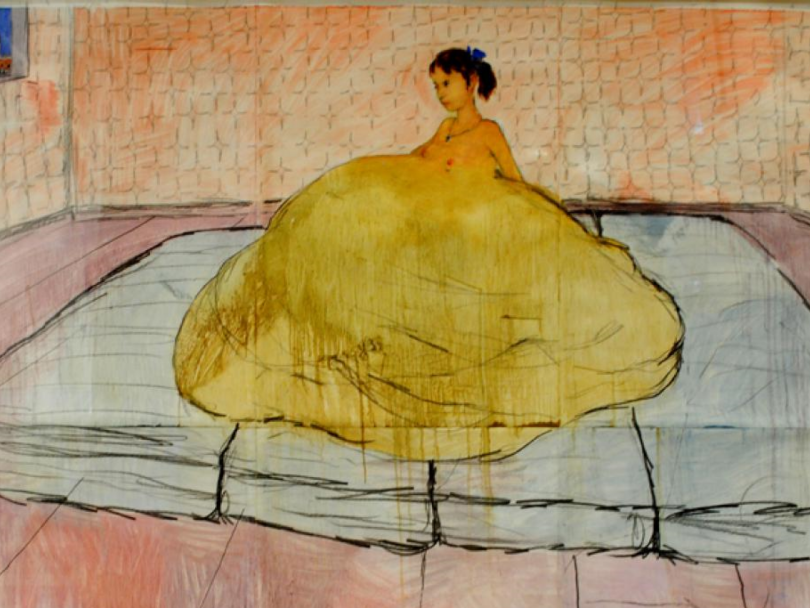 08.11.2016 /19:00 - 29.11.2016 /18:00
Hejsan Budapest! - Viggo Wallensköld: Ladies
Viggo Wallensköld (1969-) is one of the most distinctive Finnish painters of his generation. By depicting atypical bodies his most well-known works question normality and prejudices. His paintings show intersexual, obese, anorexic or deformed people who definitely differ from the normative beauty standards. Although his characters are not simply different or malformed, they do not come from the garden of otherness - they all have their own values and unique personalities and there is always a story to tell.
Wallensköld is a contemporary artist who respects traditions. His art can be seen as comments of today's identity politics and the canon of fine art. His paintings are exhibited in the most prominent museums of Finland, Sweden, Switzerland, Russia and Estonia and favoured by private collectors as well. In 2013 he was awarded the William Thuring Prize by the Finnish Art Association, in 2005 he won the Young Artist of the Year Prize and in 2002 he received the Dukaatti Prize.
Näyttely on osa tapahtumasarjaa Hejsan Budapest! - brings Swedish-speaking Finns to you
Exhibition Opening: 8 November 2016, 7 p.m.
The exhibition opening will also be the opening of Hejsan Budapest! – brings Swedish-speaking Finns to you organized by FinnAgora.
Welcome!
Barabás Villa
1122 Budapest, Városmajor utca 44.
The exhibition runs from 8 November to 29 November 2016.