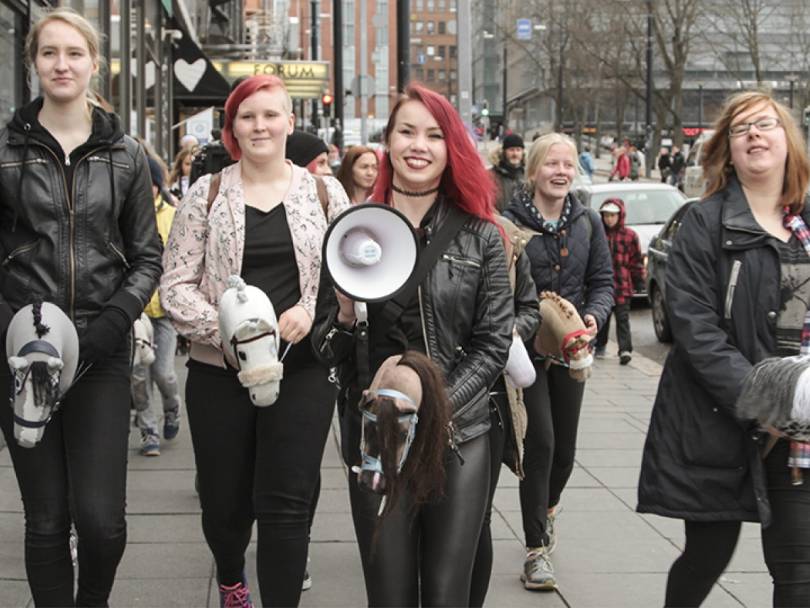 08.04.2018 /10:00 - 08.04.2018 /18:00
Finnish day at the National Gallery of Slovenia in Ljubljana 8.4.
The Finnish day at the National Gallery of Slovenia the 8th of April is a fun day for the whole family. The National Gallery organizes the day in cooperation with the European Commission in Slovenia in honor of the European Year of Cultural Heritage of 2018.
During the day children can participate in a quiz about Finland, hobby horse workshop and competition as well as learn Finnish in a language workshop. Adults can enjoy a musical performance by accordion player Klemen Leben, watch Finnish short films and join a guided tour of the Gallery. FinnAgora is also proud to present the Jussi-award winning documentary film Hobbyhorse Revolution. The documentary depicts the life of young girls, their difficulties, friendships and their love for hobbyhorses.
Time 10 a.m. until 6 p.m.
National Gallery of Slovenia Prešernova cesta 24, 1000 Ljubljana, Slovenia
More information:
https://www.facebook.com/events/375929549550146/
https://www.ng-slo.si/si/dogodki-in-obvestila/evropsko-leto-kulturne-dediscine-v-narodni-galeriji?id=4420