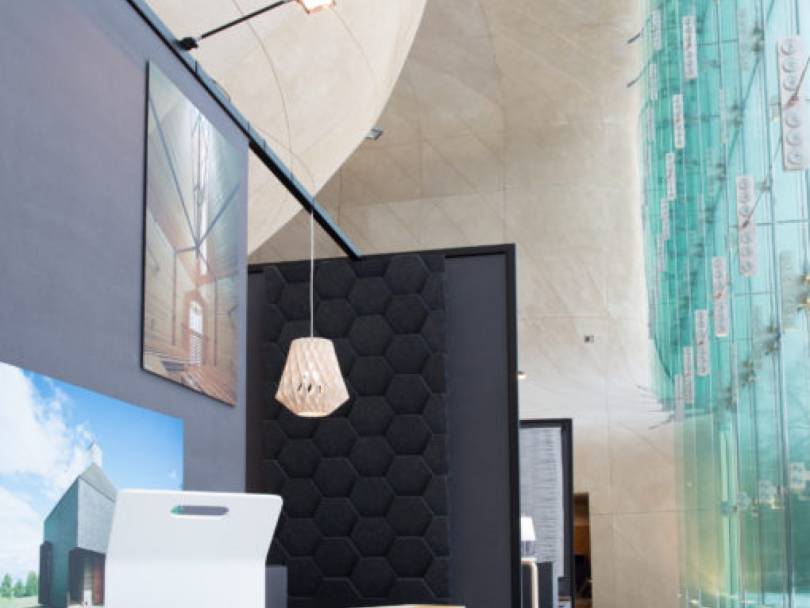 29.06.2017 /18:00 - 16.07.2017 /14:00
Finnish architecture and design exhibition to budapest 29.6.–17.7.2017
Echoes – 100 Years in Finnish Design and Architecture exhibition celebrates the centenary year of Finland's independence with an engaging exploration of Finnish design and architecture.
In addition to Budapest, the exhibition will be shown in Bratislava, Warsaw, Prague and Berlin in the course of 2017.
Echoes exhibition presents selected and beloved Finnish design classics alongside lesser-known gems and new works from young Finnish designers, creating a fascinating dialogue and story for international audiences. The exhibition is part of the official Finland100 centenary programme.
The objects and buildings on display attest to the designers' and architects' interest and role in promoting social development, equality and wellbeing. The remote location, harsh climate conditions and historical events have left their mark on the quintessential quality of Finnish design and architecture. It is often characterised by a simple elegance and pragmatism, combined with an optimal use of materials, meeting the highest quality standards.
The exhibition builds bridges between the past and the present, shedding light on both the similarity and the differences between design and architecture. From common themes and sources of inspiration, they have each grown and found expression through distinctive materials and shapes. The story of Echoes exhibition is articulated around eight central themes: Silence, Equality, Landscape, Light & Dark, Growth, Manmade, Tradition and Community.
Echoes – 100 Years in Finnish Design and Architecture
29.6.–17.7.2017
FUGA Budapest Center of Architecture Budapest
Petőfi Sándor u. 5, 1052 Budapest

www.echoes100.com