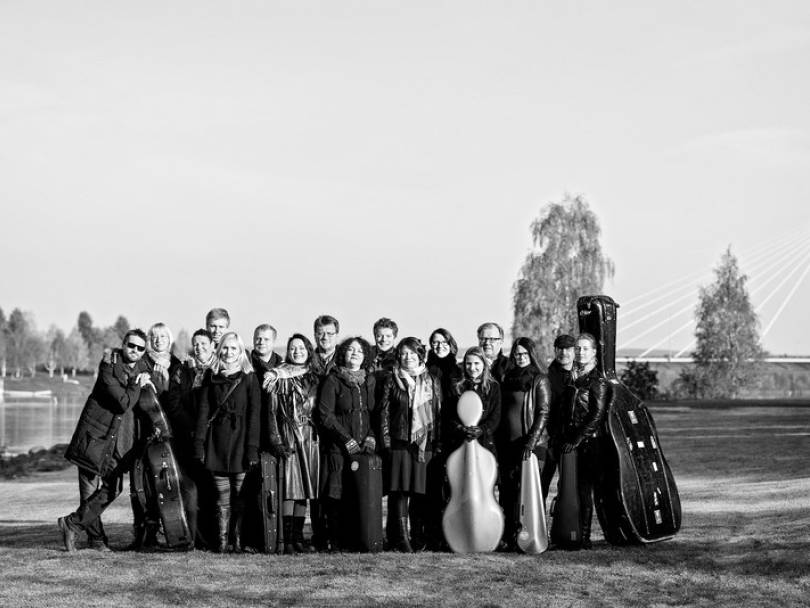 12.04.2017 /19:30 - 12.04.2017 /19:30
The Lapland Chamber Orchestra in concert at Budapest Spring Festival
Founded in 1972, the Lapland Chamber Orchestra is the most northerly professional orchestra in Finland, and the entire EU. Conductor and violinist John Storgårds has been the orchestra's artistic director since 1996. Besides Finland and the northern regions, they have performed at the BBC Proms in London, the Carinthian Summer festival of Austria, and the International Festival of Symphonic Music in Algeria.They have performed with soloists such as Soile Isokoski, Håkan Hardenberger, Christian Tetzlaff, Nicholas Daniel, Nicholas Kraemer, Piers Adams, Colin Currie and Sabine Meyer.
The Lapland Chamber orchestra visits Budapest as part of the Budapest Spring Festival on 12 April.
The programme of the evening includes:
Debussy: Four Preludes for Piano (Sven Birch's arrangement for the orchestra)
Merikanto: Arioso (after an Ugric folk song)
Edith Canat de Chizy: Lands Away – for strings and cimbalom
Kodály: Adagio (Imre Sulyok's arrangement for the orchestra)
Kalevi Aho: Symphony No. 14, "Rituals"
12 April at 7.30 pm
Vigadó — Concert Hall, Budapest, Vigadó tér 2, 1051
More information and tickets here.
Photo: Arto Liiti