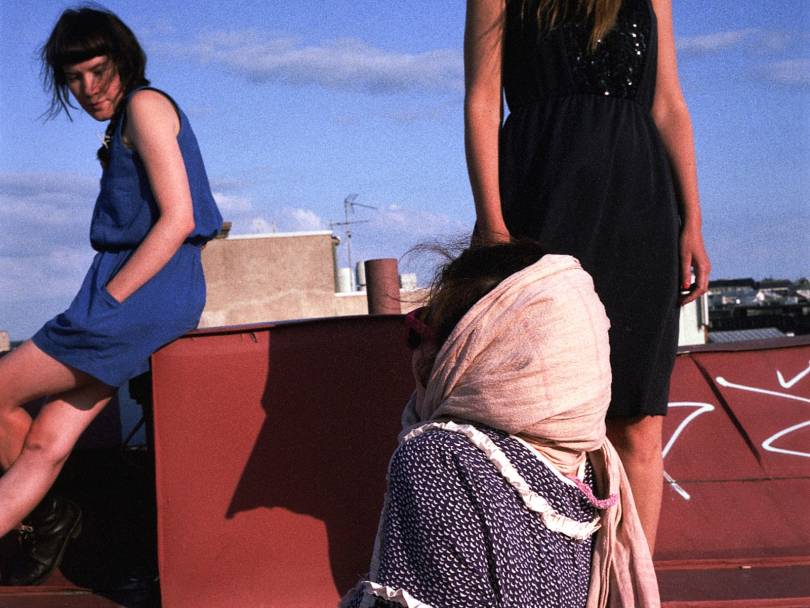 04.10.2016 /20:00 - 04.10.2016 /21:45
Finnish Olimpia Splendid at the UH Fest
The Finnish all-female trio Olimpia Splendid will be playing at the UH Fest the 4th of October in Budapest. The band released its debut album Nuttu Nurin in 2012. All members of the group have their roots deep in the Finnish underground and punk scene and are known for various Finnish UG bands. Besides Finland, Olimpia Splendid has gained international reputation by playing e.g. In Estonia and Sweden.
In an article in The Wire one can read:
"The EP strains post-punk, 1960s surf nuggets, angular No Waves and mangled guitar trough a filter of Finnish bedroom anarchy, birthing a sound so ludicrously punk it verges on parody."
UH Fest is a high profile festival dedicated to adventurous modern music in Hungary. The Festival´s main idea is to get listeners to explore and enjoy something completely new. The full festival line up will be released soon at uh.hu.
Olimpia Splendid
Heta Bilaletdin - guitar
Jonna Karaoke - guitar
Katri Sipiläinen - guitar
(Photo Credit: Antti Ahonen)
4th of October at 8 pm
Belgrád rkp. 23
1056 Budapest