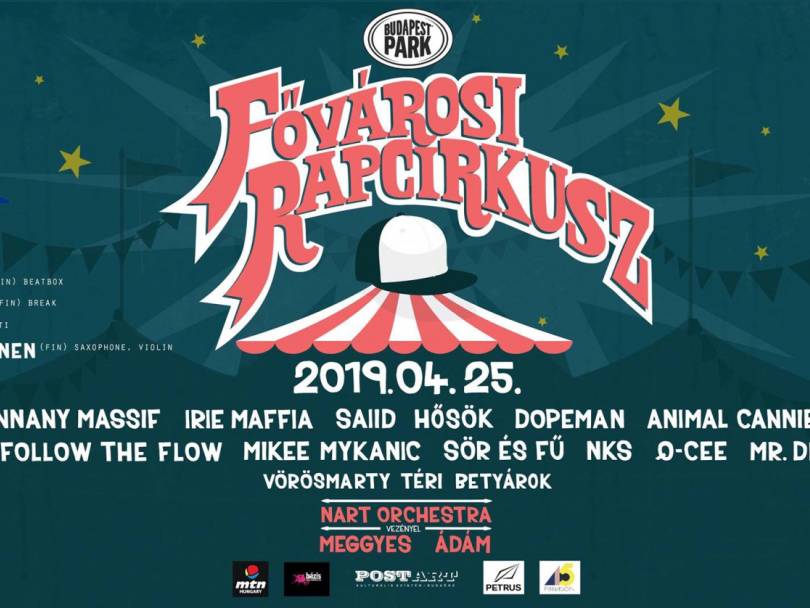 11.04.2019 /11:15 - 26.04.2019 /07:15
Finnish hiphop artists in Rapcirkusz concert April 25
Budapest Park's summer program kicks off with Rapcirkusz concert on April 25. This year the event has a Finnish focus: beatboxer Felix Zenger, break dancer Eetu Mäkinen, graffiti artist Acton and musician Sampo Hiukkanen will join the Hungarian rap and hiphop legends on the stage. Rapcirkusz is a new and unique mega outdoor-concert where Hungarian hip hop icons perform with a live orchestra. The event was first arranged last year and sold out its 10 000 tickets quickly. This year FinnAgora is proud to be part of this new Budapest based festival by bringing special guests from Finland!
The Nart Orchestra is conducted by Ádám Meggyes.
Finnish guests will be accompanied by the following artist: Punnany Massif, Irie Maffia, Saiid, Hősök, Dopeman, Animal Cannibals, Follow The Flow, Mikee Mykanic, Sör és Fű, NKS, Q-Cee, Mr. Die, Vörösmarty téri Betyárok.
Time: April 25, 2019 at 6PM
Place: Budapest Park, Soroksári út 60., Budapest, 1095
Buy your tickets here: https://www.budapestpark.hu/en/events/fovarosi-rapcirkusz-20190425
More information: https://www.facebook.com/events/378980602847715/?active_tab=about