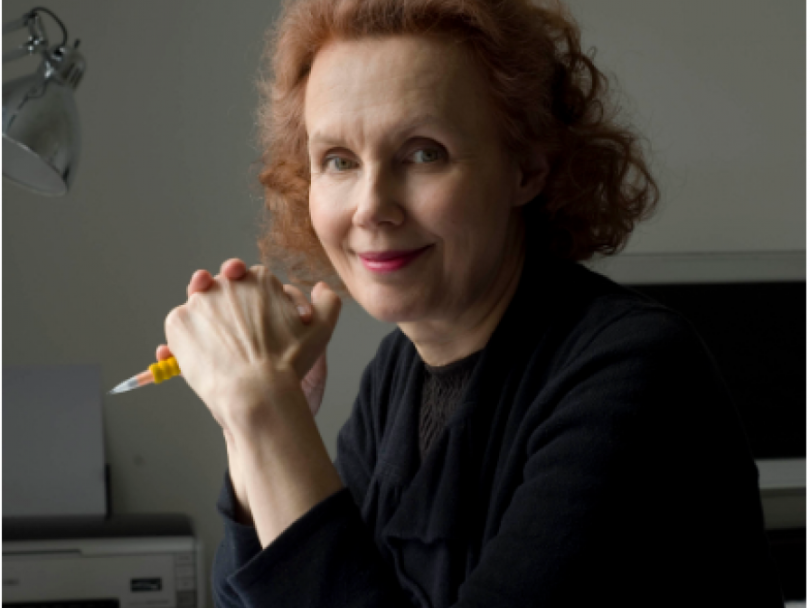 08.04.2019 /12:15 - 13.04.2019 /17:15
Finnish composer Kaija Saariaho in Hungary for the first time
Kaija Saariaho is an internationally acclaimed Finnish composer, opera performer, who is visiting Hungary for the first time and will teach at the conductor master course organized by Péter Eötvös Foundation. Kaija Saariaho is currently one of the most popular contemporary composers, recently awarded the prestigious Frontiers of Knowledge Award of the BBVA Foundation which was previously awarded to György Kurtág.
The public has a unique chance to hear Saariaho's music in two occasions at Budapest Music Center (Mátyás u. 8., Budapest, 1093):
Mini-concert 8 April 2019 18:00 @ BMC Library
Program of the mini-concert:
Duft (clarinet solo), Spins and Spells (cello solo), Oi Kuu (bass clarinet – cello duo), Dolce Tormento (piccolo solo)

Entry is free but the registration is obligatory at info(at)eotvospeter.com.

More information: https://www.facebook.com/events/1459580934172579/
Master class closing concert 13 April 2019 19:30 @ BMC Concert Hall

The concert program has a Finnish focus with Saariaho's harp concerto, Trans and Sibelius together with new pieces written by the Peter Eötvös Foundation's mentored composers following the percussion instrumentation of Trans. It will create a special dialogue between the big orchestra piece and the smaller percussion works. The concert is live streamed from the BMC via the Youtube-channel of Peter Eötvös Foundation.

Tickets: 1500 HUF – BUY TICKETS
More information: https://www.facebook.com/events/310441466338319/
Photo: Priska Ketterer.