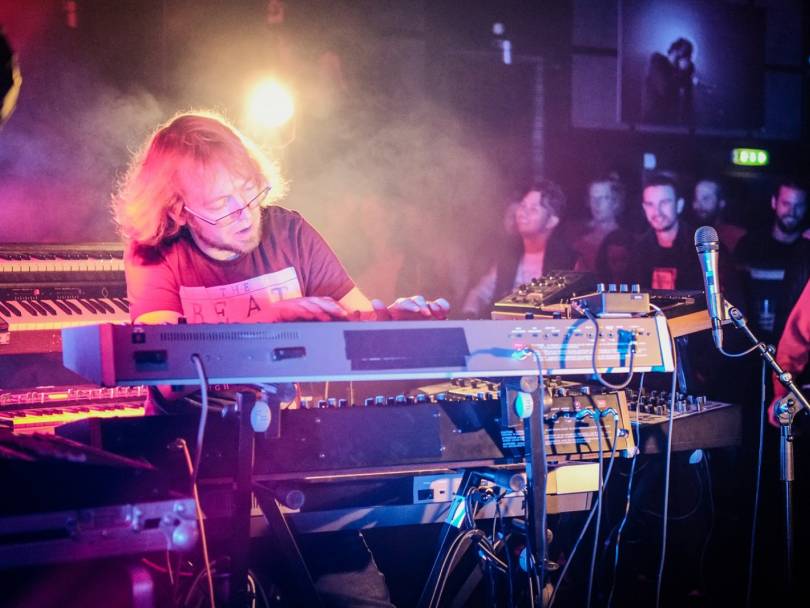 11.04.2019 /18:00 - 05.05.2019 /02:00
FinnAgora 15: Synthesizer musician Kebu in Budapest
Finnish synthesizer musician Sebastian Teir, known as Kebu, starts his European tour from Budapest on Saturday May 4th, 2019. Kebu will perform in the legendary A38 Ship, a former stone-carrier ship in Danube.
In addition to the gig in the evening, there is a unique chance to participate in a workshop by Kebu. Making Music with Analogue Synths workshop is mainly aimed at music professionals and composers.
Kebu's music is instrumental and melodic and it is created by using analogue synthesizers only. The artist is not only known for his unique music but also his energetic live performances. Last year, Kebu was awarded as Best Artist in Schalwelle Music Award, a German electronic music award. Kebu is also a Youtube sensation with over 20 million views on his Youtube channel.
The gig and the workshop are part of FinnAgora 15 celebrations.
Program on May 4th 2019 @A38
6PM – Making Music with Analogue Synths workshop
9PM – Live gig
Location: A38 Ship, Petőfi híd budai hídfő, Budapest, 1117
More information in the Facebook event
Tickets to the workshop&gig

Photo: Peter Drastrup